21 Best Productivity Apps For Students
They say that being a student is a full-time job. With college, extracurriculars, internships, and prepping up for further studies, or jobs, student life can be one of the busiest phases of your life.
With so much on your platter, it is natural to feel hard-pressed for time. In fact, according to a study, about 84% of college students feel overwhelmed by their coursework.
If you too are feeling the heat of your schedule, here's some good news for you. You can use your Smartphone to boost your productivity and manage to get more done in less time.
Productivity apps have become extremely popular with students across the globe, and are said to boost student performance exponentially.
How are productivity apps useful?
Productivity apps are designed to help you navigate through the multitude of tasks that an average student deals with on a daily basis.
Wasting too much time on mundane tasks? Automate them.
Unable to memorize key concepts? Train your brain to focus.
Sleep deprived during the exam cycle? Schedule a power nap for yourself.
For every problem, we have an ideal app as the solution.
Check out the Best Productivity apps that can help you out from below!
It's the single most important organ that coordinates all our body functions. Just like the body needs exercise to stay fit, the brain also requires activities to remain mentally agile.
A new research suggests that with little brain training, we can actually improve the performance of our brain to up to 5%.
Besides helping you enhance your reasoning and problem-solving acumen, brain training also helps to keep ailments like 'dementia' at bay. With continued practice, you will find a notable decrease in your stress levels, and a subsequent increase in your ability to retain, process, and imbibe convoluted academic concepts.
Don't worry, you don't need any fancy requirements, or spend tons of money to train your brain, a simple app download will easily suffice to infuse your brain with fervent determination, the right amount of concentration, and vigor.
The apps given below are tried and tested, and can help anybody improve the brain productivity by approximately 30% within a couple of weeks.


Science has played a major role in developing certain tasks to improve our cognitive abilities. Lumosity has taken these tasks and converted them into 50+ cognitive games that are precisely aimed at training your brain in all things cognitive!
They also boast of a collaboration with a scientific community consisting of 100+ researchers who play an active role in designing these brain training tools. Now, this is something that you would definitely want to make use of, isn't it? After all, the app is backed up by scientific research!
Why should you download it?
The app is tailor-made to each individual, and hence, you get to work on your strengths and weaknesses more effectively. To start off, you are made to take a "Fitness Test" where you play three games to know your baseline. Based on this baseline, you are given daily workouts. The best part is that the game is adaptive. It adapts to your skill level- so there is always something that challenges your brain.
You also have access to a dashboard where your performance analysis is showed with inputs on your training. This enables you to track your progress, and keeps you engaged; hence pushing you to keep practicing.
2. Memory Games: Brain Training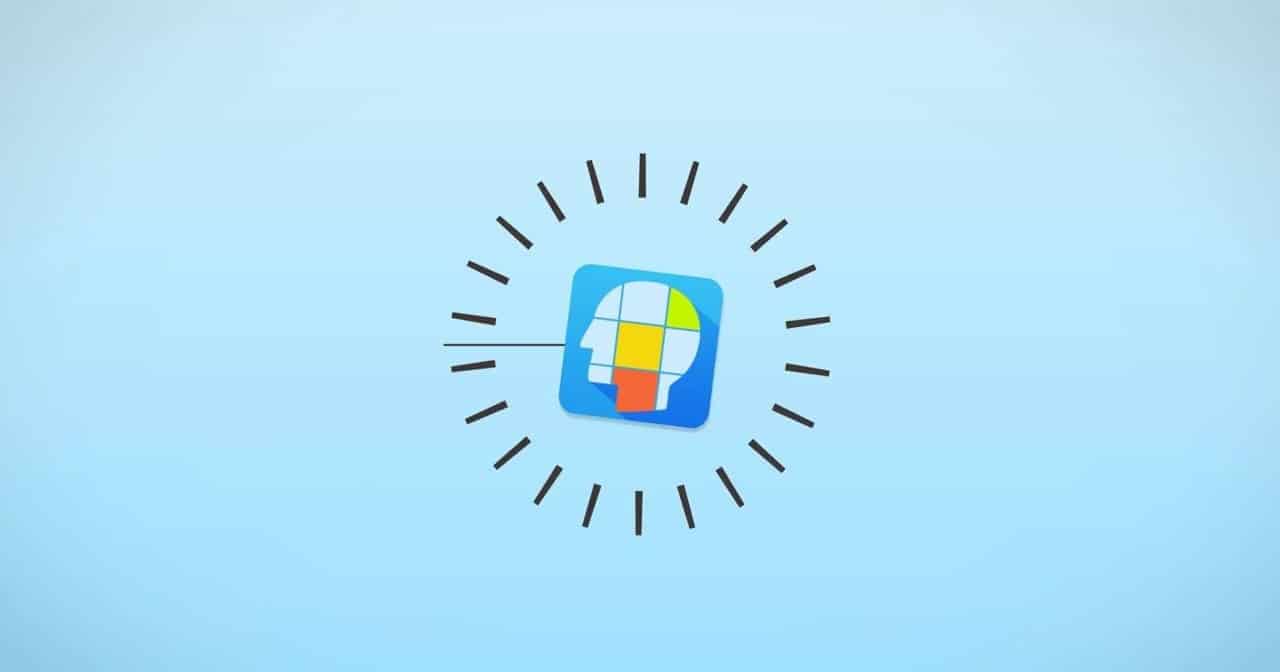 This app comprises of 21 logical games, which not only promise to be fun and entertaining,but also improve your memory span, attention, and concentration.
These games are tailor-made to speed up your thinking capabilities and to improve your logical reasoning. It also lets you challenge your friends, and also play with random opponents across the globe.
Why should you download it?
Did you know that the most common misconception about memory is that people associate memory loss with aging? The fact of the matter is that we tend to exercise our brainless and less as we age.
This reduces the memory retention span, and hence, training your brain to retain memory for a longer time is crucial. With this app, you can be sure that you exercise your brain effectively!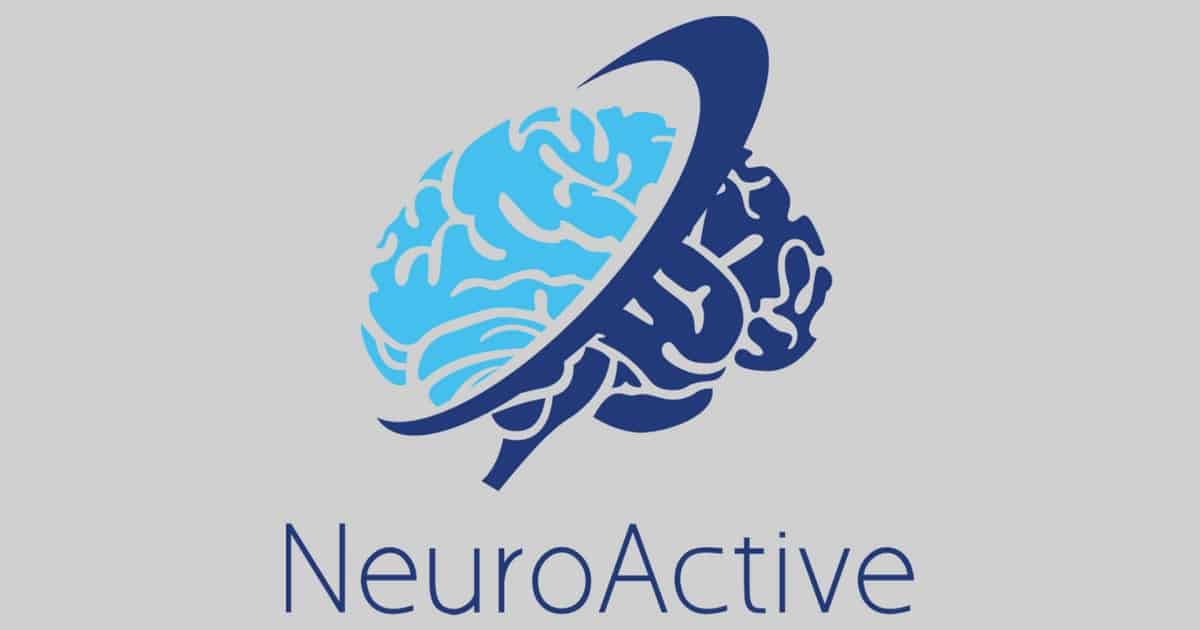 Neuro App is another great product from "NP app", which includes auxiliary games with daily training sessions to boost up your brain memory.
It helps you to remain focused on your tasks, and widens your brain thinking ability, from which you could think of a plethora of options to solve a problem.
It is based on a clinically training method, which is a scientifically proven way to increase your brain ability by 2-3%.
You can also follow your improvement with a real time artificial intelligence statistic on a weekly basis to get a better idea of the progress you made so far.
Why should you download it?
With rich snippets, regular updated algorithms, and an interactive UX, it fades out boring tests and tedious tasks. It regulates your brain activity with scientific advices, and tips, which increase your academic performance, and boost your credentials, too.
The app provides the option to diversify score into six different sessions, such as memory, attention, focus, reflex, multitasking, and problem solving, by which you can identify your weak areas for the tasks, and gradually improve it over time by using this app.
How susceptible are you to the distractions that pop up on your mobile screens? (Hint: Social media notifications)
Belonging to the internet generation has its downsides. Today, students consume almost 9 hours' worth of social media every day. No prizes for guessing how adversely it affects your ability to focus.
If you constantly find yourself fiddling with your phone when you ought to be working, then it is high time that you find a solution. Now, would you really like to lose your chance at getting a great job, or getting into your dream college, just because you were too busy checking Facebook?
Check out these apps which will help you keep your tryst with social media in check!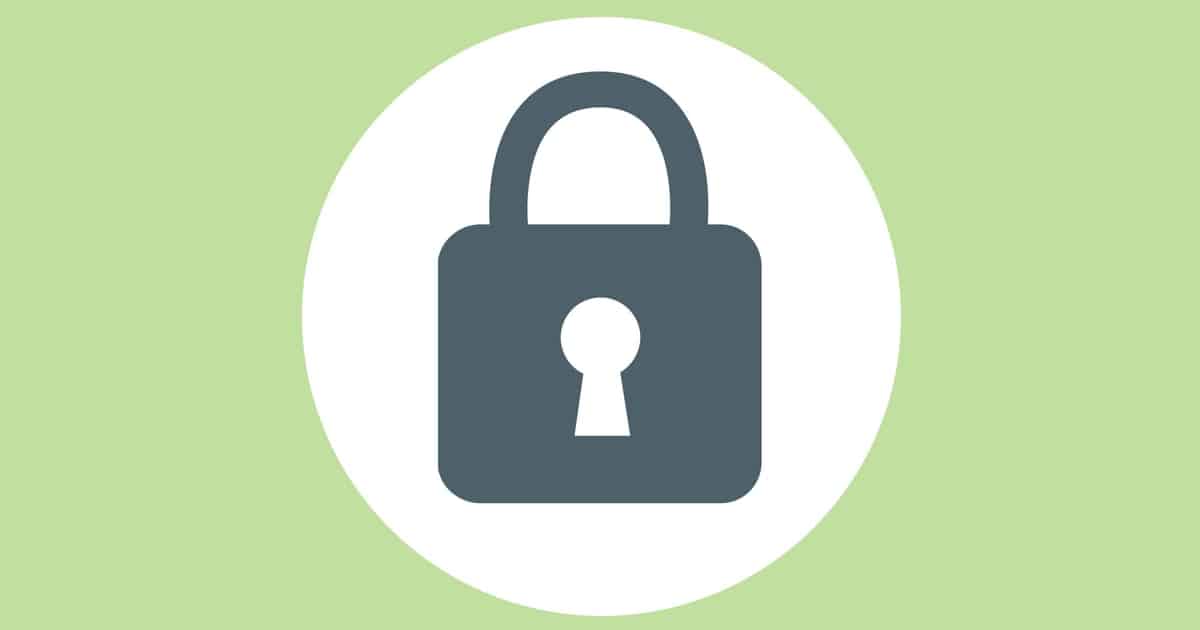 Staying true to its name, Block App blocks apps for a specific period of time and helps you to keep procrastination at bay.
It allows you to create schedules where you can select a time window within which you can select certain apps to be blocked. The schedules work automatically, preventing access to the blocked apps, so you finally get your work done without any distractions. You also get notifications about any active blocks, so you are aware of the status of each application.
Why should you download it?
Social media is a bug that has caught all of us, and has the potential to interfere with our day to day activities. How many times have you caught yourself spending too much time scrolling through your feed on Facebook or Instagram? Imagine the vast amount of productivity that you could get done in all of that time you spent on social media!
Hence, use the Block App and never lose out on time again. It's precious!
2.Brain Focus Productivity Timer: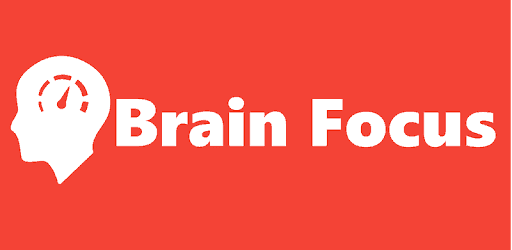 It's a time management app where you can log in all the tasks for the day, weeks and month. It auto-disables mobile wifi, sound and other apps that can be a cause of your distraction while you are on a schedule. However, you can always use the pause whenever you want in between.
It starts popping up notifications 5 min before making you to speed up things and complete the task with a better efficiency and within time.
It basically acts as your mentor which helps you to get things done on time and create a wall between your work and the distracting elements that comes in between.
Why you should download it?
The brain focus productivity timer has the support of over 29+ languages which makes an interactive interface for your schedule in your local language for better understanding.
The app also allows one to customize the interface with your own preference and have multiple themes which makes it more personalize towards you taste.
The alarm reminder for your coming up tasks is one of the plus point of the app and this is one of the feature that is quite hard to get on similar apps out there.

Noisli is a sound board application, which allows you to replicate an environment around you using sound to enhance your productivity. The collection includes high quality ambient sounds that helps one to remain focused, while studying in a noise environment such as a canteen or a classroom. It creates a pleasant audio environment which helps one to be focused, and removes all the distractive noise around him, or her.
You can also filter to the category provided in the app itself to choose your mode as:
Random play
Productivity
Relaxing
And the rest, the app will take care of, and play the sounds according to the category you have selected.
Why should you download it?
Noisli is equipped with tons of functionality, and sounds by which you can create a pleasant environment, even while sitting in a noisy place.
One of the best features of this app is that it allows to create a set of sounds, and set timers for them, by which one can keep an eye on the time taken for a particular task.
We definitely recommend you to check this app out. It is really useful, while you are trying to study in a noisy environment.
Power nap is a psychological concept that reduces your fatigue and recharges your mind when you are not able to manage 6 hours of sleep, or when we experience fatigue, stress, anxiety, insomnia etc. Daytime power naps are one of the best ways to treat sleep deprivation, as it is rightly said by Sara c Mednick, the author and expert of "Take a nap and change your life."
It acts like a snooze button, which slows down, or reduces stress; restores energy, and activates the nervous system to increase the movability of energy through blood.
"There is no point at which you can say, well, I'm successful now. I might as well take a nap."
Mostly, we all love to take a power nap during the day, but only a few people are aware that power nap actually reboots the brain, and has numerous benefits for our body. Good power nap not only helps improve your productivity, but also your overall well-being. A power nap has it magical effects. It's the most effective way to wake up, and refresh your mind when you're feeling tired and sluggish.
There are 6 main reasons why a power nap is so crucial:
Napping boosts Alertness
Napping improves learning and memory
Napping increases creativity
Napping boosts productivity
Napping lifts your spirits
Napping zaps stress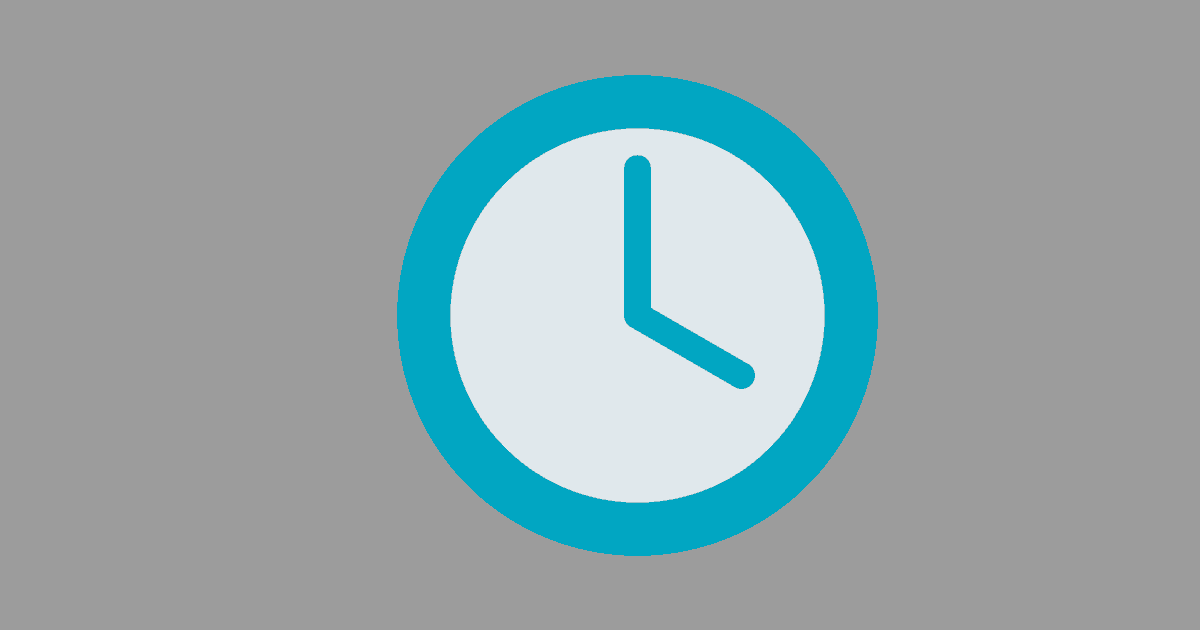 The app describes itself as a "simple, intelligent alarm clock", which is designed to give users a power nap, lasting from about 26 to 28 minutes. The reason that it states it is an intelligent alarm clock is because, it will start the countdown only when you are really sleeping.
So, how does it know that you are really sleeping, and not just closing your eyes? This is how it works. Press the start button when you are ready to take a nap. Every two minutes, the app asks you to tap the screen. If you tap the screen, it means you are still not fully asleep, so the countdown gets postponed for another 2 minutes.
The app asks you to tap again after 2 minutes. This time, if you do not tap, the app confirms that you are now asleep, and sets the alarm clock for 26 minutes.
Why should you download it?
Power naps are a great way to take short breaks during tight schedules, where you need your concentration levels to be high. Also, tight schedules mean that you can't take longer naps.
Hence, this app is great as it has a set alarm for 26-28 minutes. It takes into consideration that you are fully asleep and then starts the timer. This is great, as by doing this, the app ensures that your brain is rested thoroughly for a fixed period of time. Moreover, there is no chance for procrastination here, as the alarm wakes you up in 26-28 minutes.
Also, an interesting feature is that the alarm sound of this app is set to maximum by default, and can't be changed. It makes sure that you are awake at the end of 26-28 minutes!
2.Power nap with Andrew Johnson: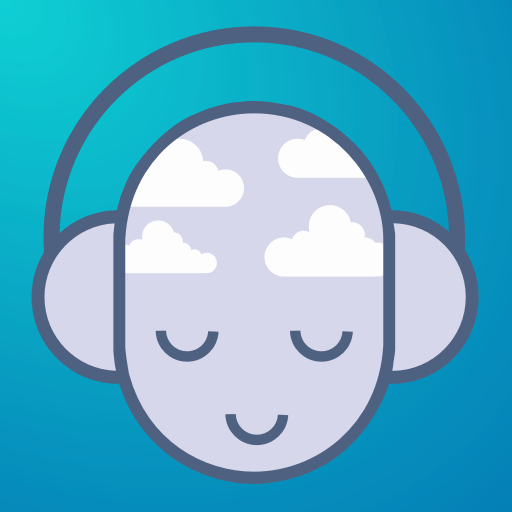 This is the most trusted app by the user for physical and emotional relaxation. Power nap is very important in order to relax the nerve system, which creates tension, and stress when we do not take rest after a long work session.
It is just a 30 minutes soothing voice recording which will help you to take a quick nap, and will refresh your mood.
Why should you download it?
Power nap with Andrew Johnson gives you emotional and physical relaxation by just a quick power nap, and charges your mind and body to push more.
It is the meditating voice of Mr. Andrew Johnson, which makes you focus on the diamond ray in the sky. This app is even helpful in migraine, stress, insomnia etc.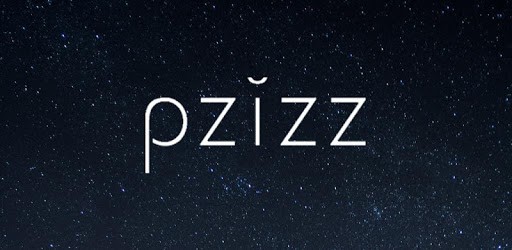 Pzizz is a "Sleep at the Push of a Button" application. This app has a huge fan credits from Rob Hibbert, NBA star, and JK Rowling, writer.
This app helps you to push your mind into relaxation by utilizing effective psychoacoustic principles to create amazing dreamscapes that will help you to fall asleep faster.
It has plenty of combinations of soothing voice with 3D effect and music, which help you to reduce your problems, like Chronic Insomnia, stress, anxiety, hypertension etc. It also provides a wake-up alarm with music to make your mind fresh.
Why you should download it?
This is an all-in-one utility application with one-button push sleep enhanced with voice-over and music, which reduces stress, anxiety and insomnia and wakes you up with customized alarm set. This app also provides customized music length editing, and even works when you are offline.
It is a combination of science, and emotional factors i.e. personalized pzizz; it means it will learn your sound, and music likes and dislikes, in order to give you the best sleeping experience ever.
Few decades earlier, voice command was considered as an imagination, but in this 21st century, voice technology is now emerging as the fastest and reliable innovation for present, and for future as well. Voice command is not only online, rather than that, it is incorporated with AI (Artificial intelligence) in offline devices as well to enhance the efficiency, and provide easy and smooth access to the particular task for the user. Voice command for managing the tasks is the best way for time management, task management, and this will help to complete the task within, or even before the given time frame. Voice command applications increases the efficiency by decreasing the task completion time, for example: few apps mentioned below are best to manage task notes, sharing schedules etc.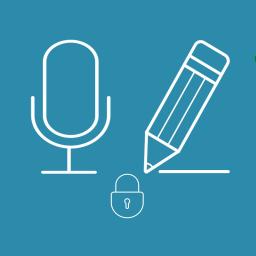 This app basically converts speech into text, helping you to take notes. The app has a one touch feature, wherein you can speak continuously, and the app keeps converting your speech into text, and automatically saves it into a storage file.
The app supports speech recognition for 119 languages, and supports 20 user interface languages. Hence, there is no language barrier as such. So, go ahead, and download this app, and use it irrespective of whether you are at home, or in classroom or even while travelling (this saves time as well!)
Why should you download it?
There is only so much that our mind can retain everything that the ear hears.
Hence, making notes is an important part of student life. But, note-making is not possible in every scenario. For example, imagine that you are in an important seminar and the speaker is making a lot of important points.
With the help of this app, you can just press one button and all the speaker's words are converted to text, which you can use later. Or, you might just be tired of writing a lot, and would want an easier way for you to make notes. In this case, just speak what you want to note down and this app makes notes for you automatically!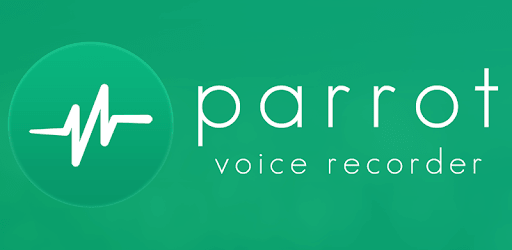 Having difficulties in being organized?  Parrot can help you out. In a simple 3 step process, it allows you record voice memo that you can play and share with your classmates with just 3 taps on the screen. You can even use it for recording your doubt clearing sessions on phone with your teacher for your future reference.
Why should you download it?
With no time and functionality limit, Parrot comes with 90+ various setting combinations. One can fine-tune the recording edit, and schedule the record time for future. It also provides the functionality of saving your notes to cloud.
Feel that you are constantly hard-pressed all the time?
Unable to strike the balance between your assignments and extra-curriculars?
Don't worry you are not alone – quite a large chunk of students are bad at time management. However, task management is the not-so-secret sauce of a productive student life, and if you want to stop feeling overworked, you need to get more done in less time. We have a few apps to help you along the way.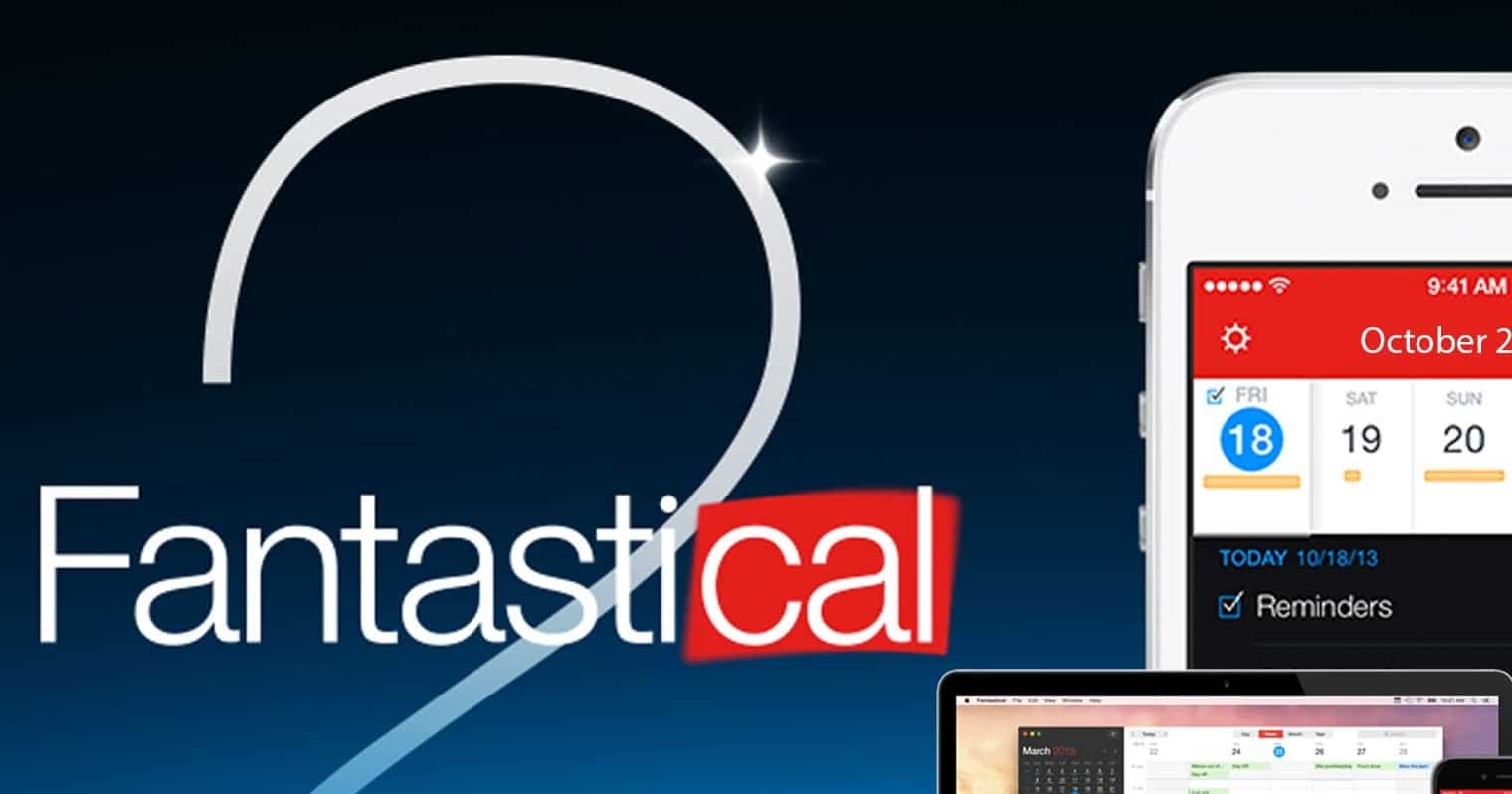 Fantastical 2 is a convenient and easy-to-use calendar and reminders application, which integrates smoothly with the calendar accounts to set up on the built-in iOS of Apple device. It has great features like- iCloud reminders support, quick access mini window, full calendar window (with day, week, month, and year views), and time zone support that will attract users who are looking to manage their schedules and deadlines effectively.
Why should you download it?
It provides the facility of natural language inputs and snoozes for alerts as well.
There are three main views on Fantastical 2 app. The day ticker shows a brief overview of events to come. Events are represented by colored bars, which is similar to the color of the month's calendar that event is actually on.
All day events are shown at the top, whilst events throughout the day are listed below. By dragging up the time ticker down, you can see a more detailed, hour by hour view, similar to a calendar weekly view.
Fantastical 2 also offers a "Today view" widget that comes handy if you want to quickly check in on events or view calendar. The compact view shows essential information about their calendar events. For example, if the user is in an event, it will show the event name, time and location.
Upcoming events can be viewed by event name, and time of the event. On the right of the compact view, there is a timeline that shows user's events as bars along timescale, which can easily visualize the next few hours of the day. Fantastical is an awesome app, and it's worth purchasing it for your Apple devices.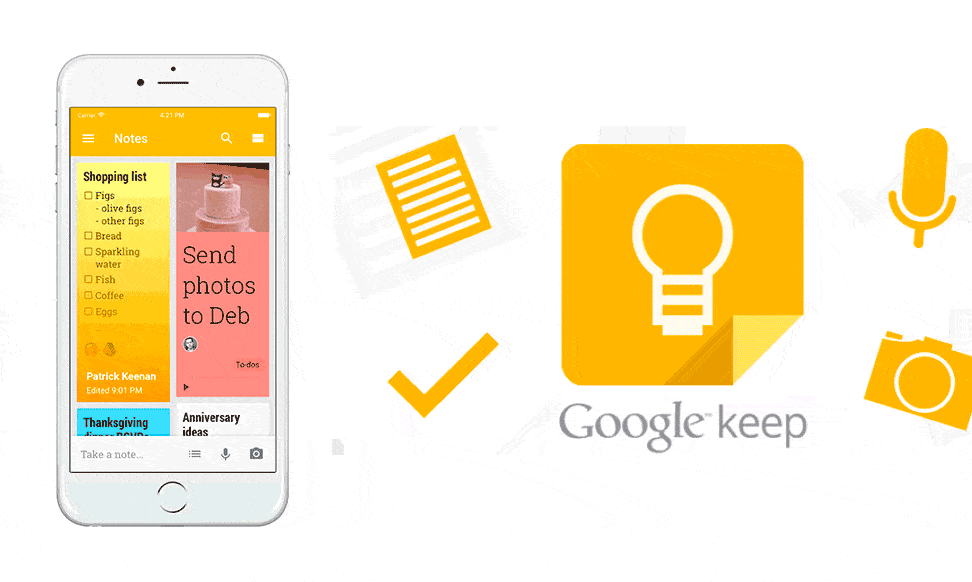 Google Keep is an organizational application for capturing, storing, and referencing information on the go. You can easily add a note by typing or recording your voices, and a speech-to-text feature will automatically transcribe the text.
Also, you can create to-do lists and add images, either by adding an image stored on the device, or by taking a photo with the device's camera.
Why should you download it?
The interface is user-friendly. It's convenient to view all notes, images, and to-do lists in one glance, as a series of colored tiles, and the design makes reviewing user list more conveniently.
Google Keep makes the life of a user deceptively simple by providing remarkable features, such as the location-based or time-based reminder features and "grab text from image" feature.
Once the user creates a note, they can change its color, or can add a label. Either way, you can customize how they choose to stay organized. You can also copy the notes within the tool, or they can convert it instantly to a Google Doc, and the search features also work fine.
If you remove a note, it will be archived by default, so those deleted notes would still be still searchable, and easily retrieved, either via search by text or by note color, if you need it later.


Kaizala is secure, chat-based productivity app from Microsoft, which provides users the chance to connect with their entire network via an open directory. The app provides the option to create large groups with unlimited members. The inbuilt features like checklists, to-do lists, quick poll, and survey enable the user to effectively manage their schedule & deadline and find a real-time solution to various problems.    
Kaizala is secure, chat-based productivity app from Microsoft, which provides users the chance to connect with their entire network via an open directory. The app provides the option to create large groups with unlimited members. The inbuilt features like checklists, to-do lists, quick poll, and survey enable the user to effectively manage their schedule & deadline and find a real-time solution to various problems.    
Why should you download it?
Microsoft Kaizala is a productivity app that provides a complete solution to your productivity and collaboration needs. This is achieved by offering a plethora of practical features including an enterprise level security. This app can be used to assign and track the progress of tasks with the option to set custom deadlines. 
Unlike other mainstream chat interfaces, Kaizala has features that are tailor-made for improving productivity and effective task management. The checklists enable you to earmark your daily tasks, which you can tick off as you complete.  
The user can run quick polls and surveys to gauge the correct answers to questions or make decisions based on real-time data. The options can be edited as per the user's requirement. The polls can be sent to individuals as well as groups. 
Coming to one of the best features of the app- group creation. Unlike a majority of chat-based apps available in the market, Kaizala does not have an upper limit on the number of members that can be added in a group. These groups can be used as study or discussion groups, where you can add all of contacts using the open directory feature. 
The app is available for free on both Google Play store and Apple App Store.


TickTick is another popular application among students, as it is loaded with an intelligent feature called 'smart list.' It's abundant with multiple hierarchies, which enable you to manage tasks and tracks them in a different area of your interest through this app. For example, you may have different folders for work, home, gym etc.
You can color-code your folders, so it will be easy to recognize as to in which folder you are on. TickTick comes with nine predefined smart lists: Inbox, All, Today, Next 7 Days, Assigned to Me, Google Calendar, Completed, Tags, and Trash. You can show, or hide any list according to your wish, except for the Inbox List. The Inbox List cannot be hidden.
It also provides the feature to integrate Google Calendar. It takes a minimalistic approach to provide simple user interference. It provides an easy option for you to add a task, and provides you an option to set the duration of the task.
In case, you deleted a task, it provides you an option to recover that task from trash. Another notable feature of TickTick is that it provides an option for you to set priorities for each task accordingly.
Why should you download it?
This application helps to organize your inbox, keep track of your schedules, to-do lists, as well as get your work done on the go.
TickTick provides their own impressive set of design and animations. Thus, it makes an attractive impression on any user's mind. It also provides "themes" and "seasons", allowing the user to truly take control of their own to-do list background.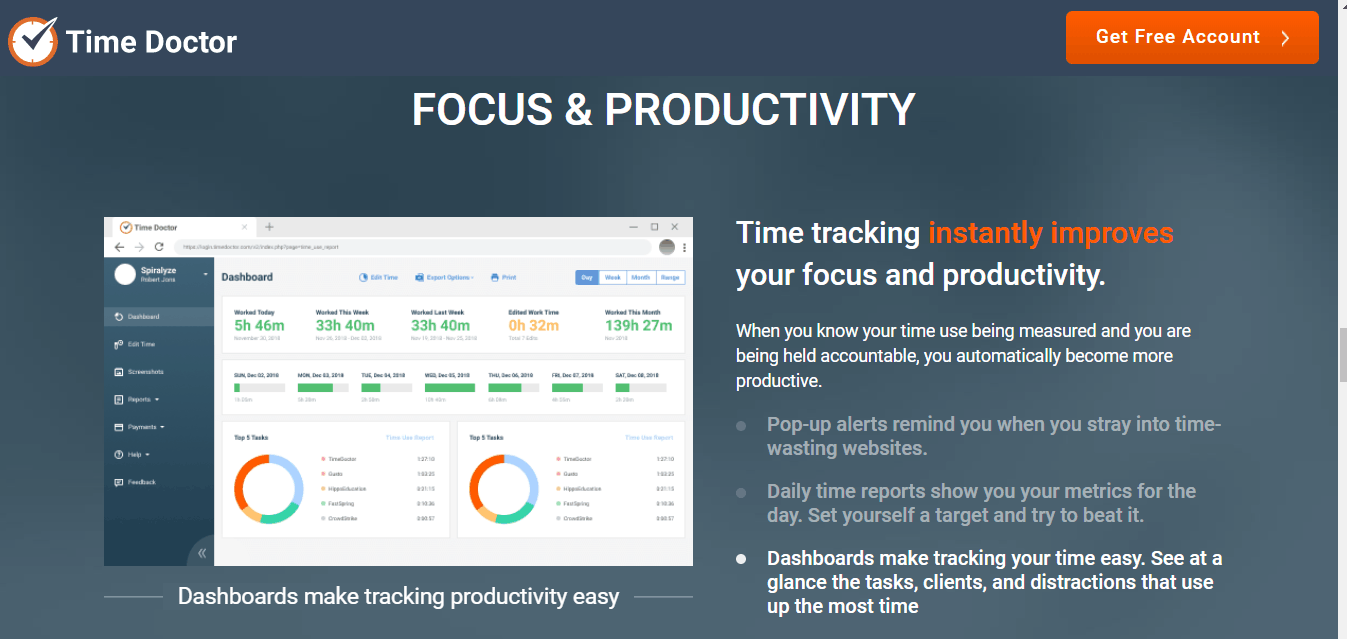 Ever felt you aren't making the most of your time? This time management app will help you plan and track how much time you spend on every task, activity and (if you have a business),  client. Time Doctor allows you to write down a list of important tasks and projects you want to focus on each day. What's more, it nudges you whenever you get sidetracked by unproductive apps or sites so that you can stay focused on the important tasks you already scheduled. 
It's especially helpful for part-time students who manage teams. With its screenshot monitoring, chat monitoring and GPS tracking features, you can track how your team members spend time at work. Most people boost their productivity by over 22% after their first few weeks of using this time management tool.
Why should you download it?
There's a free plan you can try out.
In addition, Time Doctor is available in several international languages including English, Chinese, Russian, German, Portuguese, Mandarin Chinese and so on. 
If you're a part-time student who rarely has time to manage your employees, you can allocate most employee management tasks to Time Doctor. This easy-to-use app streamlines employee monitoring tasks for  business administrators It's powerful dashboard generates and emails daily and weekly reports to you so that you can evaluate each person's level of productivity (and yours).
It comes with an inbuilt payment module, so that students who work as freelancers can generate an accurate billing information for their clients. This way both business owners and remote workers can boost their productivity as well as save money and time..
According to scientific research, you remember information in two main ways, mainly as words using your verbal memory, and as pictures using your visual memory.
Writing down your notes makes you use both the ways, and provides you with a better result when you try to recall it.
In today's world, you don't need bulky notebooks to carry along every time you step out of your home, or college to make your to-do list and tasks to perform. All you need is a smartphone in which you can download some of the amazing note-taking apps and make yourself much more organized.
Wondering what apps, you should download?
Don't worry, we have provided some of the top rated "Note-taking apps" down below which will help you to make your life simpler, and well-organized: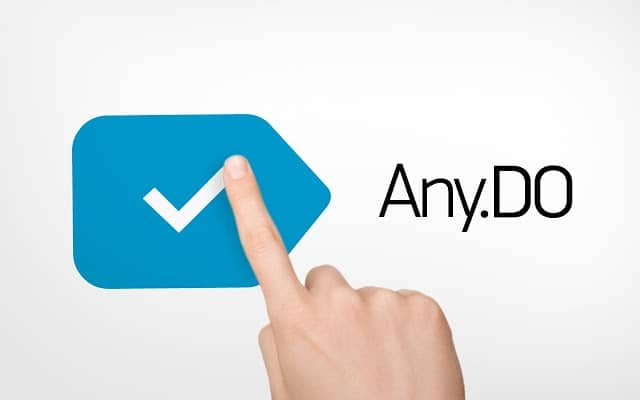 With 20 million users, this app serves as a one-stop destination for to-do lists, calendar, sticky notes, family organizer, reminders, and a daily planner. You can also collaborate, and share your lists with your team to get things done faster.
As a student, you might have other lists too, like a grocery shopping list. You can add all of them in this app, and be sure of having a productive day ahead! It also has a built-in speech recognition software, hence saving your typing time, making your day even more productive.
Why should you download it?
Any.do is a fun and simple task manager that helps you plan your day, and organize almost anything, whether it's work or lifestyle. It provides you with innumerable features from scheduling your day to day task to managing your grocery list.
It also allows one to share your to-do list with others, making this app become handier. Imagine that you plan out for a movie with your friends on the coming weekend. You can easily smoothen the whole process by sharing an option set reminder to all of them with just one click. If you are looking for something that organizes your work, and your life altogether, then definitely this app is for you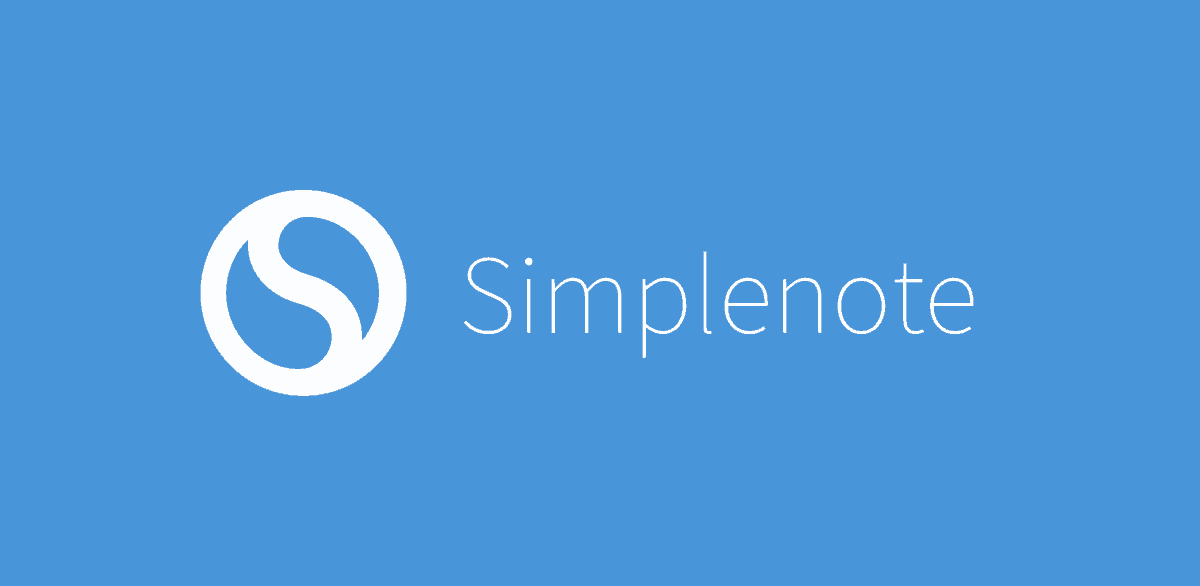 It is one of the most famous note-taking applications. As the name suggests, Simplenote is simple and easy to use. So, if a user wants to sync their notes across all of their devices without paying a penny, Simplenote is the best option for them. Just like Onenote or Evernote, installation of Simplenote is pretty seamless.
Simplenote looks modern and minimalistic on different platforms. On mobile apps, users can set a password to check the usage of the app from an unauthorized person. Password protection maintains the privacy of a user's personal notes.
Why should you download it?
Users can easily share their notes with other users and collaborate. Once the users create their free account, you can start creating notes, tag, pin, and sharing them. The interface is very user-friendly and easy to get to grips with. Simplenote is compatible with iOS and Android devices, MacOS, Windows, and even Linux.
User's notes will be automatically saved as backup online and across all different devices. Don't worry about having too many notes as it also provides a good search feature.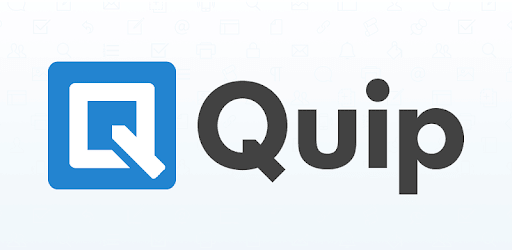 Quip comes handy if students need to work and communicate for a group project. It helps to keep everyone on the same page. The main advantage of this application is that you can create a live document that can be accessed and edited by all people sharing in the similar group.
You can look at it as a group chat, task list, document and spreadsheet, all integrated into a single application.
It's easy to share, create, and store a large collection of notes, task lists, or edit documents with any group.
You can also chat in real time with your teammates that eliminate the hassle of pinging them via multiple emails. It is available on multiple platforms; hence accessibility is a breeze.
Why should you download it?
Your work can be synced across all logged in devices, so that you can resume your work anytime and anywhere where it was left off. It provides functionality where you can import documents from Dropbox, Google Drive, Google Docs, and export documents as PDFs or MS-Office files.
It also allows importing your address book from Yahoo, Microsoft Outlook, Hotmail, Google, or iCloud. You can sign up for a free trial where it gives an opportunity to decide if Quip is right for you.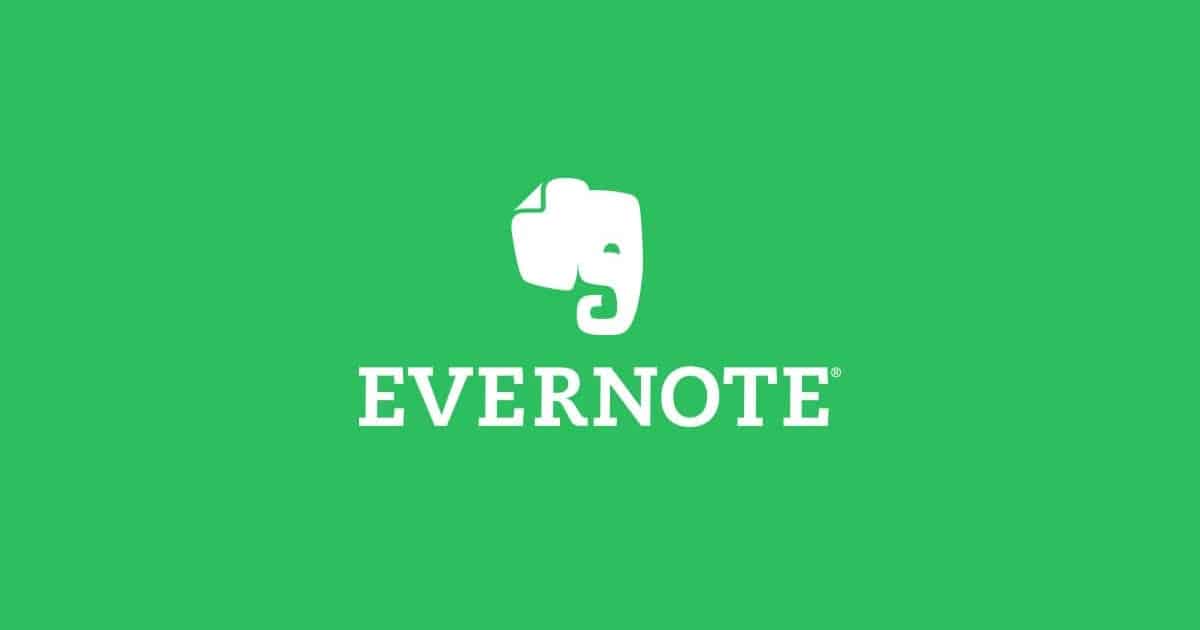 Evernote is one of the first note-taking application, which started trending worldwide, since the time it was launched. It has some detailed functionality. It allows you to click anywhere, on any multimedia, and lets you go deeper with your notes with multiple annotations such as JPG, PDF, and Doc.
It is one of the widely used note-taking application, and helps you with creating your notes anytime and anywhere on your smartphone device.
Why should you download it?
Does it often happen with you that you create a lot of notes, and have a hard time organizing them?
Evernote is the solution to this problem. It helps you maintain your notes, and search them with their respective file names. It also provides one with a feature called 'notebook', which gives one ultimate freedom to create notes for people who are the clients for your studies.
One can also give different tags to the 'notebook' to find them easily in future. In an age where smartphone upgrades are very frequent amongst the youth, Evernote can be a savior in terms of data management.
Communication and vocabulary go hand in hand. You will be able to communicate eloquently with a strong vocabulary, and building your vocabulary needs continuous practice.
A part of your first impression people form of you is based on the way you communicate. People are more likely to respect you, and consider your opinions as a credible source of information, if you have the vocabulary to back those opinions up. Building your vocabulary builds your reading skills, as well your comprehensive skills.
As your vocabulary grows, you spend less time in reading which eventually helps you to increase your productivity, as you manage to finish your reading in less time.It also makes a great impact on the way you think. Considers the words as tools, which helps you doing your job more efficiently.
When it comes to vocabulary, your tools consist of those precise words that will help you analyze better, evaluate better, and result better. Think about how much time will be saved when you stop putting in extra efforts to understand things, which you couldn't due to your low vocabulary.
Building a bigger, and a better vocabulary takes effort, and time. To help you out with this, we have listed out some apps that will boost up your vocabulary on a daily basis, and gradually create a great vocabulary bank within a couple of months.
The only need of good vocabulary is for an outstanding presentation of ingenuous ideas, and a better communication with others, and it reflects your IQ. In many industries, English along with good vocabulary is very pivotal for job and growth (Aviation industry, Hotel management etc.) Having a sterling vocabulary is quite mandatory, if you wish to enhance and pass your SAT's with flying colors.
1. Magoosh Vocabulary Builder: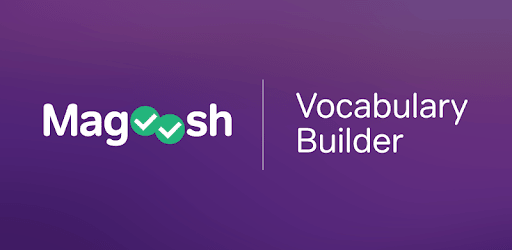 Magoosh is one of the best platforms out there to prepare for exams like GRE, SAT, and TOEFL. Nevertheless, this app can be used to improve your everyday vocabulary. With 1200 most important words embedded in the app, you are sure to become a pro when you start using this vocabulary builder.
The unique feature here is that the app is designed in such a way that words you don't know are repeated again and again until you master them. This is a proven strategy for learning new words.
Why should you download it?
The app is created by a team of experts, led by Chris Lee, who has been training students for 10 years, and also runs a YouTube Channel, which has trending vocabulary learning series.
Also, the words are divided into groups like Basic, Intermediate and Advanced sections which help you navigate through the words on the basis of difficulty.
Each word is accompanied by an audio pronunciation of the word, its definition and example sentences, so that you learn not just the meaning of the word, but also its usage.  It also helps the user to visually track their progress.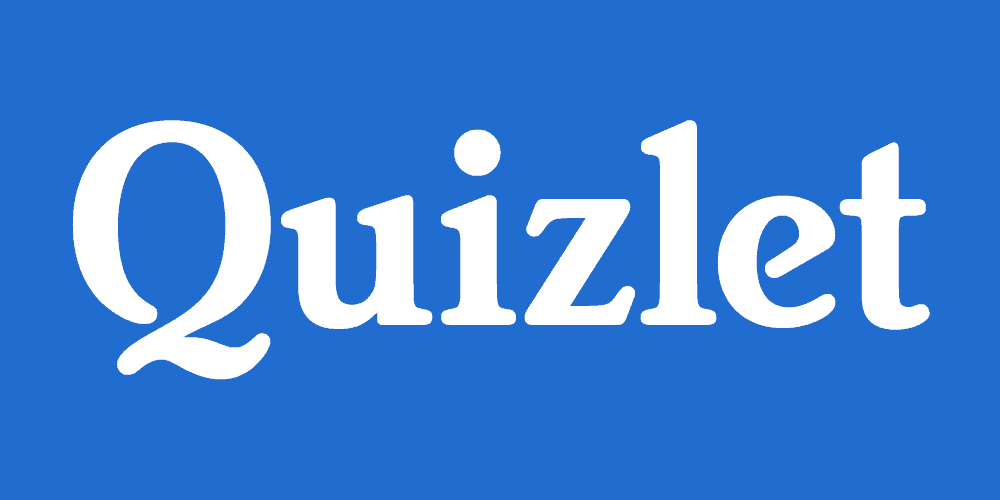 Quizlet is a classroom set creation tool. It means that you can create your own set of study materials and notes with diagrams, graphs, and many pictorial elements to improvise, and change the concept of learning.
It comprises of more than 2,60,000 + learning set, right from history to science, physics, biology etc. This application is just a new way of exploring and presenting the ideas of learning and sharing the knowledge.
Why should you download it?
Quizlet is a compact multi-tasking tool that gives global access to connect to different study materials. You can explore, and learn difficult concepts easily and it gives you the power to create your own study set, as per your need. It also provides spelling check and learning games.
Conclusion :
The above apps have been attested by students across the globe for helping them boost their daily productivity.
All apps have best performance reviews on app stores and are result oriented, You can download the app according to your requirement and you can use the technology for the best.
These apps are useful for students and for professionals as well because everyone needs mental relaxation and personal development and all these apps are very efficient in their task.
With a simple download, you can stay focused, manage your studies effectively and finish your projects without getting overwhelmed.
Go ahead, download these apps today and put technology to good use!